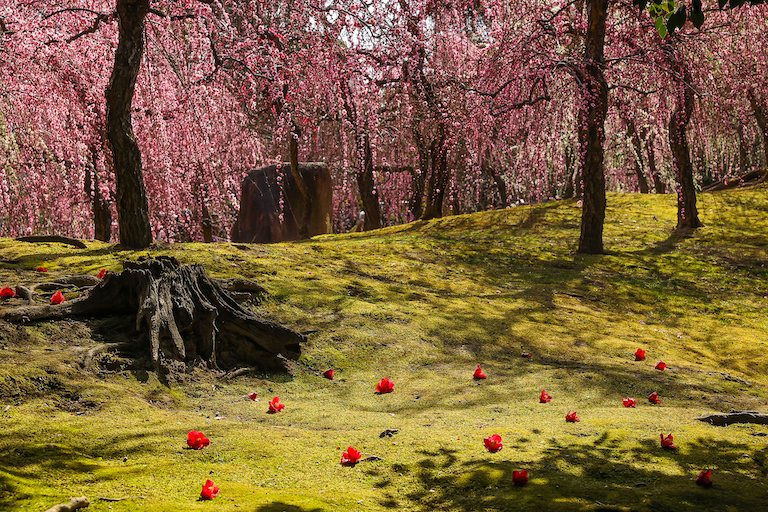 Marie was born and raised in California to a Japanese mother and American father, and graduated from Columbia University with a degree in East Asian Languages and Civilizations.  Marie's writing bridges divides through careful attention and compassion, and is a call for empathy, without a relinquishing of self, in our increasingly interconnected world. Marie understands the fundamental human longing to connect despite seemingly irreconcilable differences.
Her new novel, The Tree Doctor, will be published on March 19, 2024 by Graywolf Press.  The Tree Doctor features a woman who returns to Carmel, California to care for her ailing mother during the onset of "the disease," and who starts a passionate affair with an arborist who shares her fascination with her mother's puzzling garden. The action is refracted through her struggle to teach (remotely) Lady Murasaki's Tale of Genji, while balancing care for others and care for herself.
"American Harvest: God, Country and Farming in the American Heartland," (Graywolf Press 2020), a work of nonfiction set in seven heartland states, won the 2021 Northern California Book Award for General Nonfiction and the Nebraska Book Award for Nonfiction, honors which reflect the diverse readership of this unique work. "Where the Dead Pause and the Japanese Say Goodbye," (WWNorton 2016) explores how the Japanese cope with grief and tragedy and is set against the backdrop of the 2011 earthquake, tsunami and nuclear disaster in Tōhoku, Japan and Marie's family's 350 year old Buddhist temple. The memoir was a New York Times Editors Choice, a Barnes and Noble Discover Pick, an Indie Next Pick, a Finalist for the 2016 Pen Open Book Award, a San Francisco Chronicle Best Book of 2015 and a Finalist for the Indies Choice Best Book for Adult Nonfiction for 2016.
Other works include "Picking Bones from Ash," a novel, and the essay, Letter from a Japanese Crematorium, anthologized in Norton's Best Creative Nonfiction 3. Marie has written for Orion, The New York Times, Salon, National Geographic, Glamour, and other publications and has been a guest on The World, Talk of the Nation and All Things Considered on NPR. In 2023, she was Consulting Producer for the Netflix Documentary, Encounters, which explored the UFO phenomenon in four countries, including Japan.
Marie is a 2022-2023 Fulbright Fellow to Japan, where she is based in Tokyo. She was awarded a Fellowship by the NEA and Japan US Friendship Commission, a scholarship by the Bread Loaf Writers Conference, and fellowships to UCross and the Dora Maar House. With Kiese Laymon, Marie is a series editor for Great Circle Books, a newly launched imprint from UNC Press, which "seeks, through innovative work, to merge the human experience with our relationship to place." Marie has taught fiction and nonfiction at the Saint Mary's MFA program in Moraga, California and at the Rainier Writing Workshop in Tacoma, Washington. She is part of the core faculty at the Bennington Writing Seminars, in Bennington, Vermont.
Photo by Sylvie Rosokoff
Photo of Johnangu shrine in Kyoto with plums and fallen camellias on moss, by Marie